Press Release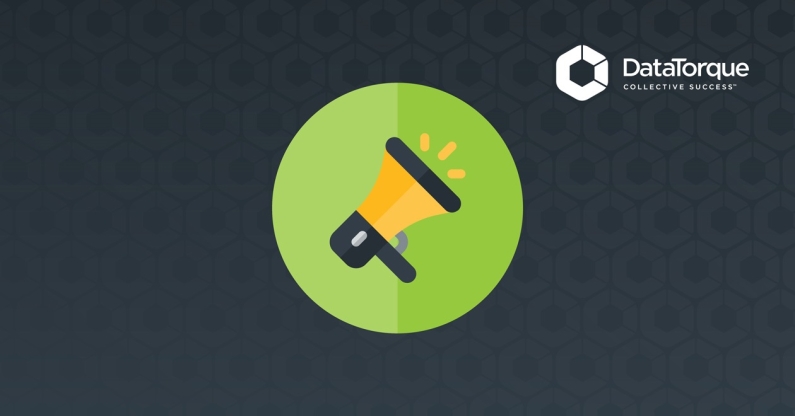 Tax For All Go-Live:
A New Integrated Tax Administration
System for Cyprus
FOR IMMEDIATE RELEASE
The Cyprus Tax Department together with their project partners DataTorque and NetU celebrated the Go-Live of the Integrated Tax Administration System, Tax For All (TFA).
Nicosia, Cyprus 30 May 23 – The Cyprus Tax Department (CTD) and their project partners Data Torque Limited and NetU Consultants Limited have announced their new revenue management system, Tax For All (TFA), has successfully gone live. Phase one, which includes administration of VAT and VIES, was launched on 27 March 2023.

The CTD was established from a merger of the Department of Inland Revenue and the Value Added Tax Service. The implementation of a modern Integrated Tax Administration System (ITAS), comprising of a back-office system and an online taxpayer portal, was crucial to support the processes and functions of the new structure. In 2020, an open tender, was undertaken by the CTD.

The project is funded through the Cyprus' Recovery and Resilience Plan 2021 -2026 under the component Safeguarding Fiscal and Financial Stability, as part of the EU Recovery and Resilience Facility (the "RRF").

CTD partnered with DataTorque and NetU to implement Tax For All based on DataTorque's Commercial Off-the-Shelf Revenue Management System (RMS) and associated professional services. CTD Tax Commissioner, Soteris Markides, said, "This was one of the largest and most important IT projects ever to be implemented in Cyprus. The fact that we delivered phase 1 of this project smoothly and on time is simply remarkable and exceeded our expectations."

Since the beginning of operation, 71,420 returns have been filed and 23,093 payments have been made resulting in €306,285,693.63 of revenue collection. Markides said, "TFA has been very well received by our users and the public feedback has been overwhelmingly positive." As of the 12th of May, the CTD had lodged 6,985 refund process cases and returned € 36,500,973.81.
DataTorque's Vice President of Services and Transformation and the sponsor of the Cyprus project, Shona Williams, said, "Our team have focussed their efforts on delivering a top-quality product and the seamless migration of data from legacy systems to Tax For All. This, combined with specialist tax reform advice, has contributed to the great outcomes celebrated by the Cyprus Tax Department."

CTD's Project Director of the ITAS project TFA, Nikolas Pavlou, said: "I am very grateful to be leading exceptional teams here at CTD. We are proud that together with DataTorque and NetU, we have successfully launched one of the first COTS - Integrated Tax Administration Systems in Europe."

CTD, DataTorque and NetU are now focusing on the implementation of the next two phases of TFA which will continue to improve services for taxpayers.
ABOUT
Cyprus Tax Department
The Tax Department of the Ministry of Finance is the authority in charge of administering the Cyprus direct tax legislation, which comprises various taxes and duties including income tax, as well as immovable property tax and capital gains tax.
Contact:
Νικόλας Παύλου | Nikolas Pavlou MEng, MBA, Prince2®
Project Director – Integrated Tax Administration System (ITAS)
Tel ext.: 22601927 (internal 15927)
npavlou@tax.mof.gov.cy
For more information about the Cyprus Tax Department visit its website
https://mof.gov.cy/en/departments/tax-department

DataTorque Limited
Headquartered in Wellington, New Zealand, DataTorque was founded in 1994. It offers a comprehensive suite of Commercial Off-the-Shelf (COTS) solutions that are flexible to meet the needs of tax administrations. Its range of solutions are designed to modernise and streamline tax revenue collection processes, with its flagship Revenue Management System, RMS, the trusted solution in 16 jurisdictions globally. The company prioritises partnering its technology solutions with industry leading expertise in tax administration reform, digital transformation, organisational change management and extensive training capabilities.

Contact:
Shona Williams
Vice President
shona.williams@datatorque.com
For more information about DataTorque visit its website,
https://www.datatorque.com/

NetU Consultants Limited
NetU is a leading Information Technology solutions and services organisation in the Eastern Mediterranean. With presence in Cyprus and Greece, NetU is recognized as a major Integrator in the region and has developed strong local and international activity. Being a trusted IT business partner to medium and large organizations in the Private and Public sectors, NetU provides world-class IT solutions in the areas of Systems Integration, Business Solutions, Technology Solutions and Professional Services.

Contact:
Demetris Nissiotis
Chief Executive Officer
DemetrisN@netu.com.cy
For more information about NetU visit its website,
https://www.netugroup.com/

========
ENDS