Meet our Interns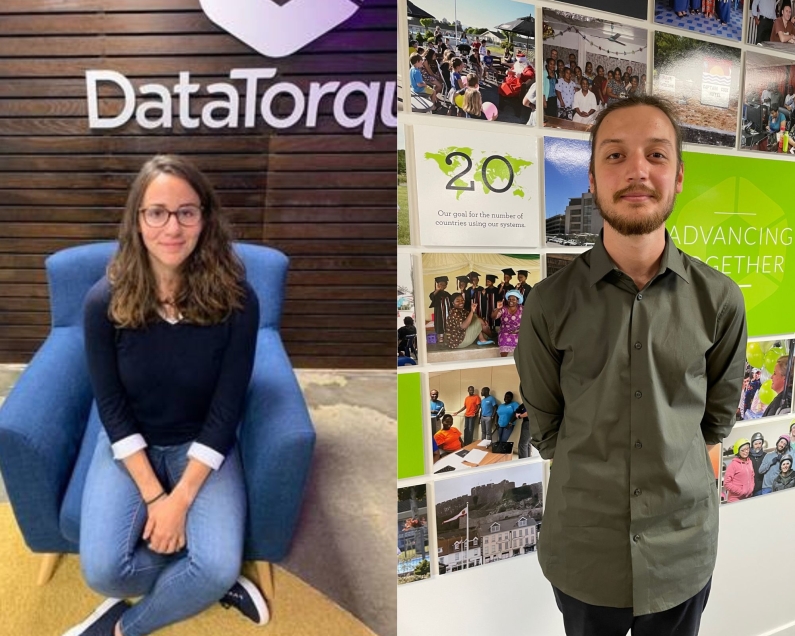 The New Zealand tech industry has grown continuously, despite the pandemic, and has become an important contributor to the New Zealand economy, providing jobs for all skill levels. As a leading tech company, we are proud to be able to give emerging talent the opportunity to become part of our digital future.
Bringing fresh talent together to learn with our experienced people creates an inspiring work environment full of inspiring ideas. We offer internship programmes for developers, testers and security graduates as well as a unique internship programme that gives graduates without a tech background the opportunity to explore other career paths in the tech industry, such as proposal, client or professional services coordinator.
We are proud to say that since the introduction of our internship programme we have been able to offer the majority of interns a full-time position that matched their skills and interest. A win-win situation for everybody!
Meet two of our interns and read what they have to say about their experience with us:
Daniel Hawkes, one of our Junior Developers, started at DataTorque as an intern. When his internship came to an end, it was out of question to let him go. Here is what she says about his experience with us:
"I've had a great time during my internship with DataTorque, being in the online team working with C# and Vuejs. We have been working on bug fixes and creating automated tests. I have learned how to use new communication and collaboration tools, programming techniques, and have largely improved my team skills. It's been a great opportunity to meet some great people and be involved in a workplace that's fun as well as a learning experience."
- Daniel Hawkes, Junior Developer
Marie Dreffier, who was part of the coordination internship and has since accepted a permanent position as Junior Proposals Coordinator, shares some insights about her experience:
"Being a coordinator intern at DataTorque allowed me to gain a broad and in-depth understanding of the functioning of a large tech company. I got to work with different teams and participated in a variety of tasks that enabled me to get a good grasp of the different stages of a project lifecycle – from drafting a project bid to designing training material, to supporting existing clients. DataTorque is a fun and supportive place to work that I would highly recommend to anyone. There is plenty of room to grow as an individual, which has made my experience really valuable!"
- Marie Dreffier, Junior Proposal Coordinator